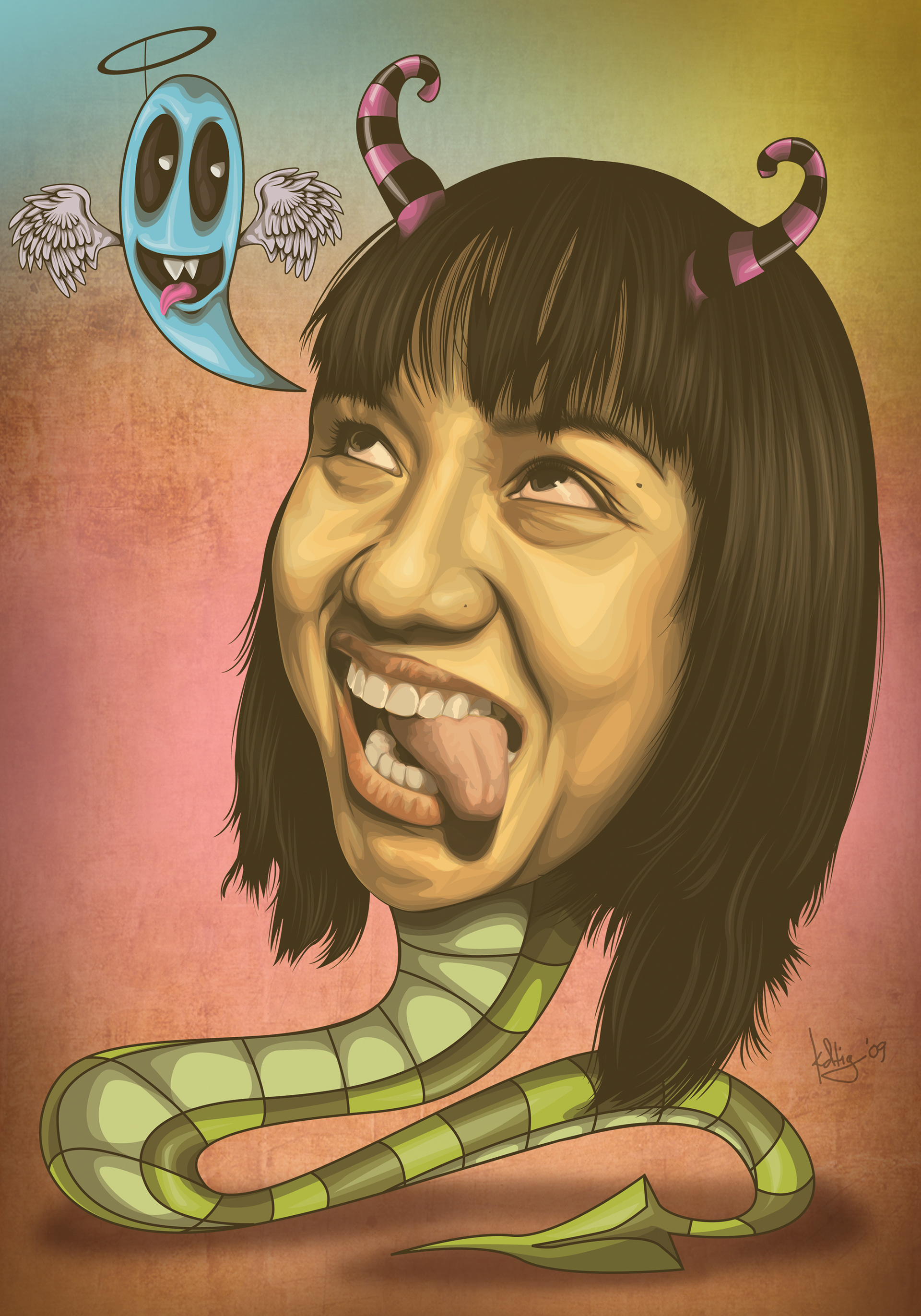 I'm Kristy Anne Ligones a.k.a. KDLIG (Kay-Dee-League) I'm a Filipino freelance Illustrator and Graphic Designer currently base in Dubai. I graduated with bachelors degree of Fine Arts, Major in Advertising Arts in University of San Carlos Cebu City, Philippines.
I used to work for an American Publishing company base in Cebu Philippines as a Picture Book Designer, then had a brief job as a Graphic Artist at a boutique advertising agency in Cebu called Studio 7, also ventured into freelancing for 3 years at my hometown in Cagayan de Oro city, before heading to Dubai to work as an in-house illustrator for Team Young & Rubicam Advertising Agency for 7 ½ years, and now I'm currently doing freelance for both illustration and Graphic design and hopefully fulfilling my dream on just making awesome personal work of art for myself and for those who have been following my stuff since I started.
btw if you hire me, make sure you hire me for my work, cuz I worked hard to put up samples of my stuff, and I'm paying for this website and domain, just for you to see if i'm the right one for the job, and please don't base my rate on my race, where I come from, the color of my skin nor my gender, if you're looking for someone that is cheap and can work for free, go learn how to design and draw on your own!